Made Down On Woodridge Farm
Regular price
Sale price
$15.00 AUD
Unit price
per
Sale
Sold out
This bar is shipped to you partially cured, allowing you to complete the final curing process in your own home. This ensures that you receive the freshest and highest quality soap, ready to provide optimal benefits for your skin.  Each bar is thoughtfully labeled with a "cure by" date, ensuring that you know exactly when it will be fully cured and ready for use.
Step into hydration and detox with this artisan bar!!! Highlighting the triple powerhouses here of Zeolite Clay, Aloe and Cucumber . Aloe and cucumber individually are hydrating, tightening, active in aiding troublesome skin and soothing irritation. Zeolite can cleanse your skin of environmental pollutants. Putting these 3 together along with organic oils and butters, and you have a bar that detoxes and provides hydrating support for your skin

This bar is made with hand extracted aloe leaf juice and fresh cucumber purée.

Each bar weights approx. 4.5 oz
Product Notes:
- To get the most out of your soap, allow it to dry between use.
- Because this is a handmade product, design, weight and color may vary from bar to bar.
- Phthalate, sulfate, petroleum and paraben-free
- Only ever tested on willing humans.
- This soap is 100% Vegan
Handmade soap will last a long time if kept dry between uses. We recommend using a draining soap dish and keeping bars away from direct streams of water.
Ingredients: Saponified Organic Olive Oil, Organic Coconut Oil, Organic Sustainable Palm Oil, Organic Castor Oil, Organic Sunflower Oil, Organic Avocado Oil, Fresh Cucumber and Aloe Puree, Essential Oil, Zeolite Clay
Share
View full details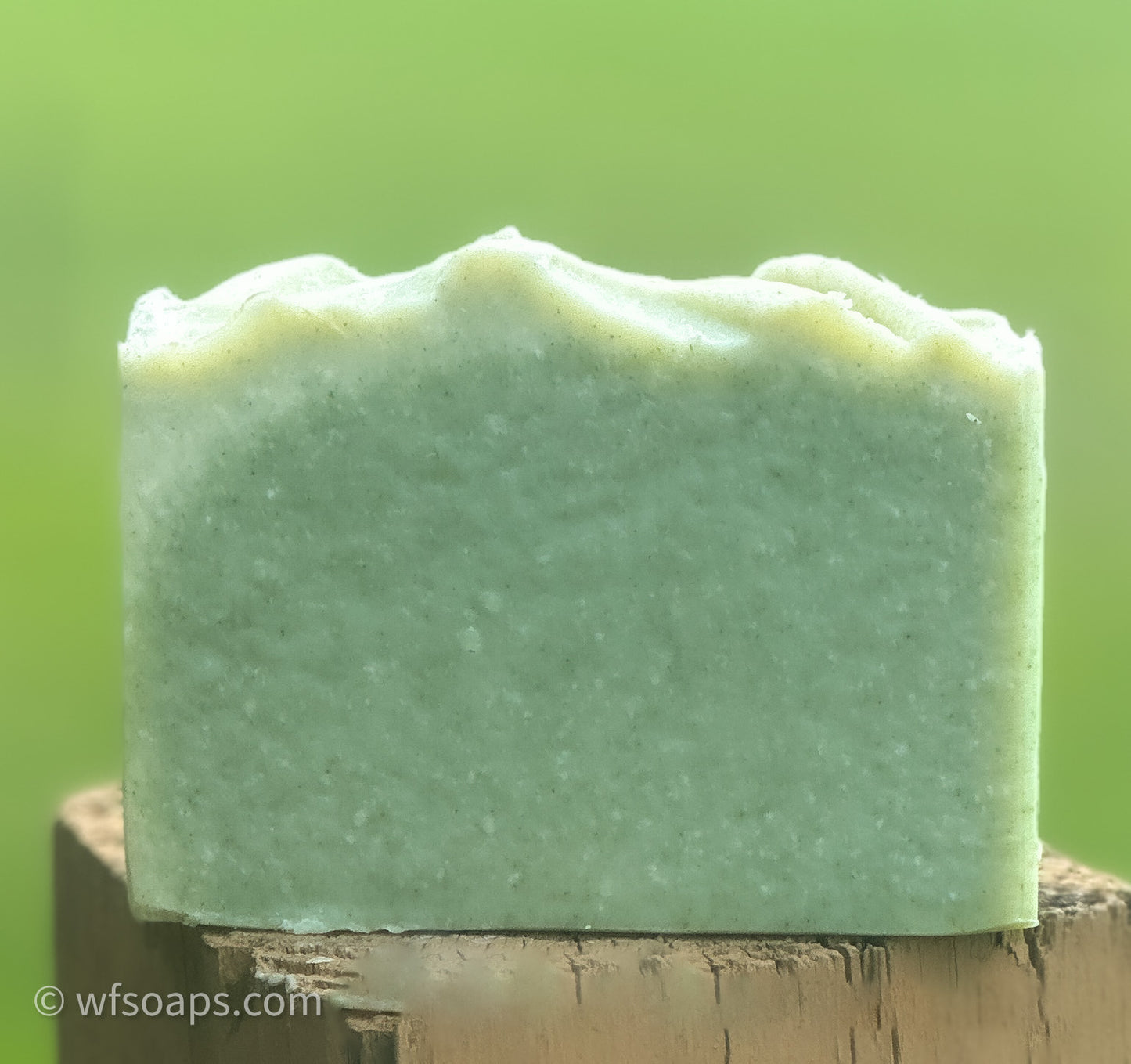 Cucumber, Aloe & Zeolite Detox Soap Bar
Love it, such an amazing soap bar!! It smells wonderful
Love
I purchased this soap because I'm going through a detox .This is such a great soap the smell makes me feel so fresh a clean also after cleansing my body I feel so clean all day. Can't wait to try some other soaps from this company ..
Gift
I gave these as a gift. I did ask the reciepiant for feedback but haven't received any yet other then they liked the smell.
Detox bar! Love this!
Love this detox bar. It smells so clean and fresh just like cucumbers. I love that this is a detox and it's good for sensitive skin!
Love the smell!
This is one of my favorites. I've always used non toxic liquid body washes & it's been decades since I last used a bar soap. I decided to give this a try since I love many of the other products. I just love the smell of this & has really helped with my dry skin.