Made Down On Woodridge Farm
Regular price
Sale price
$24.00 AUD
Unit price
per
Sale
Sold out
Organic Turmeric Chai Tea is a beautiful blend of stimulating spicy turmeric balanced with classic chai spices. Warming cinnamon, ginger and clove surround the earthy turmeric and black pepper, with sweet hints of cardamom, anise and fennel.
Turmeric root offers a slightly different kind of bite, which sings in unison with the other spices.
Ingredients: Organic Cinnamon, Organic Turmeric, Organic Black Tea, Organic Fennel, Organic Ginger, Organic Anise, Organic Cardamom, Organic Cloves, Organic Black Pepper.
*This blend does contain caffeine

Steeping Instructions - Chai (Recommended)
Combine 4 oz cold water with 1 tsp chai and sweetener to taste and bring to a rolling boil.
Meanwhile, boil 4 oz milk or soy milk separately.
Combine the milk and chai.
Strain and serve.
Steeping Instructions

Bring 8 oz. cold water to a boil.
Remove from heat and add 1 tsp chai.
Let set for 5-8 minutes.
Strain and serve.
2 oz resealable bag
Disclaimer: These statements have not been evaluated by the FDA. This product is not intended to diagnose, treat, cure or prevent any disease. No claims or guarantees are made regarding the effectiveness of this product. Discuss with your doctor prior to use. Herb information provided for educational purposes only. Not a substitution for advice given by your primary caregiver. Please research any new herb and consult your health care providers for possible drug/herb contraindications and precautions before ingesting. I urge consumers to please do your own research on all ingredients before buying and only do what makes you comfortable. Please consult with a qualified healthcare practitioner before using any herbal products, particularly if you are pregnant, nursing, or on any medications.
Share
View full details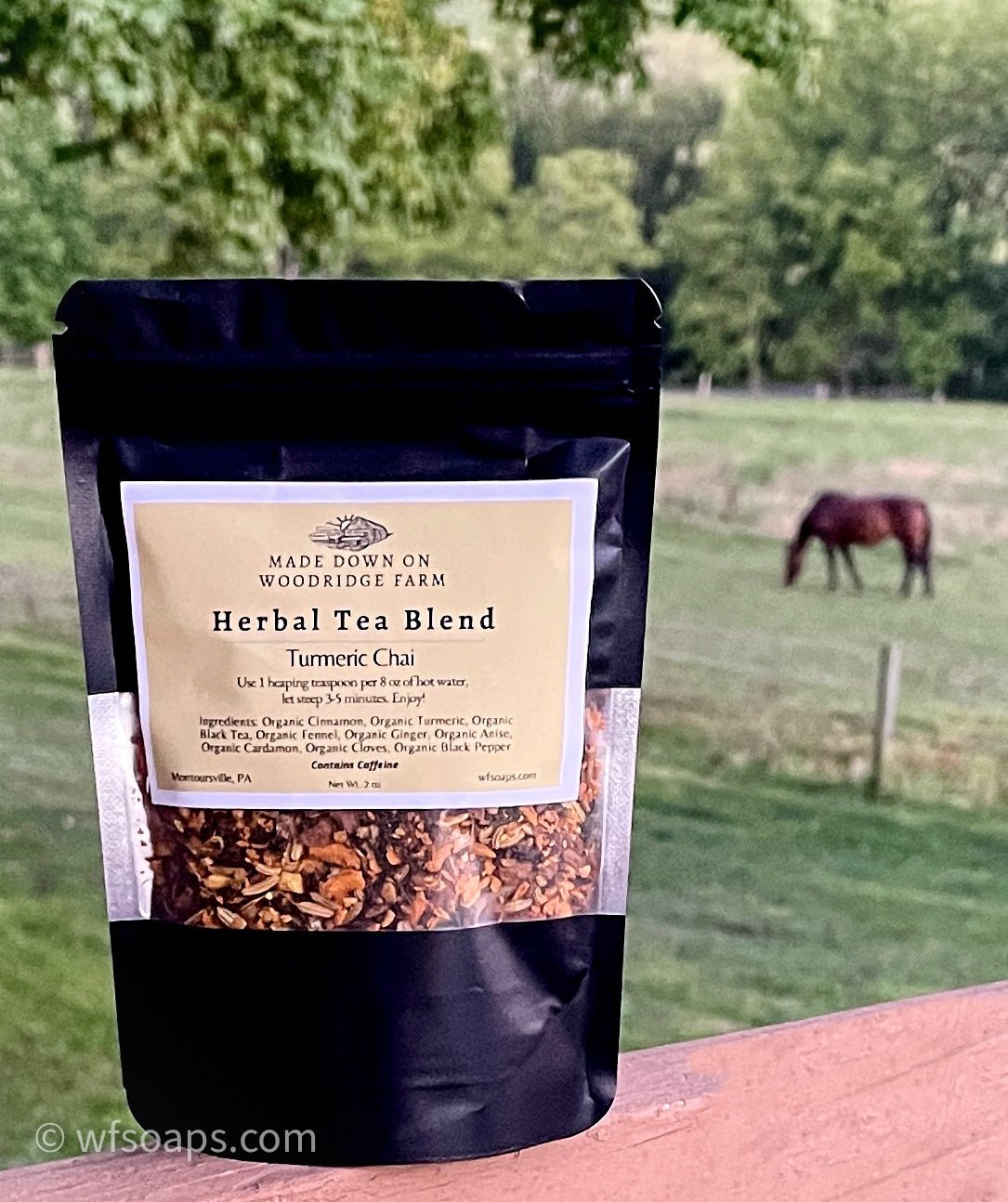 Love ❤️
I'm not really a tea drinker, but is really good when I don't feel like drinking coffee. It's light, little spicy, but really good with honey!