Made Down On Woodridge Farm
Regular price
Sale price
$21.00 CAD
Unit price
per
Sale
Sold out
~ NEW Improved Formula! March 2023~
When it comes to detoxification, the liver plays the most important role in the body. It not only removes toxins from the body, but also produces bile to carry waste away, along with breaking down fats in the intestine. The liver also helps to break down and store fat soluble vitamins and glucose, for future energy needs. Because the liver is the largest internal organ in your body, it's important to regularly detox, to allow your body to function optimally.

There are many herbs with liver cleansing properties, but I've chosen the ones with a wider healing span, to give our body's natural detox processes a boost and help every organ and cell in our bodies wake up and make their own natural magic. A balanced blend of healing herbs and Ayurvedic spices turns your detox tea into medicine but also a lovely flavored treat.
Caffeine-Free.
2 oz resealable bag.
Ingredients: Dandelion Root, Burdock Root, Milk Thistle, Calendula Flower, Fenugreek, Fennel Seed, Licorice Root, Cardamom Pods, Ginger Root
Disclaimer: These statements have not been evaluated by the FDA. This product is not intended to diagnose, treat, cure or prevent any disease. No claims or guarantees are made regarding the effectiveness of this product. Discuss with your doctor prior to use. Herb information provided for educational purposes only. Not a substitution for advice given by your primary caregiver. Please research any new herb and consult your health care providers for possible drug/herb contraindications and precautions before ingesting. I urge consumers to please do your own research on all ingredients before buying and only do what makes you comfortable. Please consult with a qualified healthcare practitioner before using any herbal products, particularly if you are pregnant, nursing, or on any medications.
Share
View full details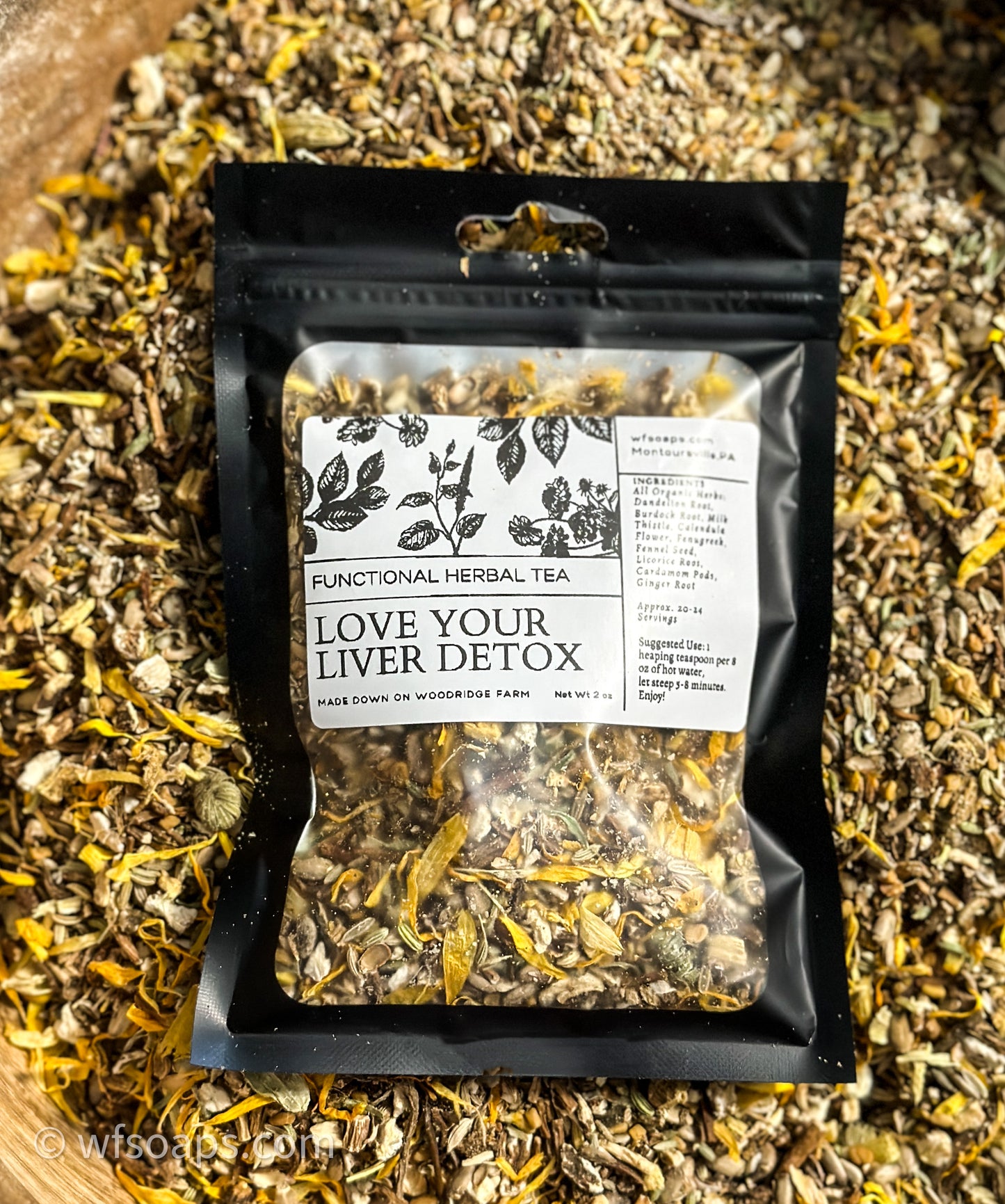 This is a great product. I enjoy it very much.