Made Down On Woodridge Farm
Regular price
Sale price
$28.00 CAD
Unit price
per
Sale
Sold out
Perfect for immune support!
Simple, clean, organic ingredients were the only things allowed inside this kit. Make 12-16 ounces of syrup depending on the amount of sweetener you add. Black Elderberry has been used for centuries and is rich in Vitamins A and C. We added cinnamon for its antioxidant & anti-inflammatory qualities. Ginger acts as a soothing digestive aid. Rosehips pack their own powerful antioxidants, like vitamin C.  Cloves are high in antioxidants. Echinacea boosts the immune system. Star anise has antioxidant, anti-fungal and antibacterial properties.

This handcrafted, healthy and delicious natural remedy can be used daily, as well as during acute illness. Each recipe of our Elderberry Syrup Kits feature Organic Elderberries and additional organic dried herbs.

Comes with easy to follow directions.
Kit Includes: Organic Dried Elderberries, Organic Cinnamon Sticks, Organic Cloves, Organic Ginger Root, Organic Start Anise, Organic Rosehips, Organic Echinacea. Kit also includes a muslin brew bag.

*Please note the herbs can vary in either whole form, cut & sifted, or powdered based on current availability.
*Please note the end consistency is more of a liquid or elixir than that of a "syrup."
Refrigerate after making.
Now enjoy this awesome immune supporting goodness!
Can add maple sugar for children under 1 yr of age.
Also if pregnant, substitute honey with sweetener of your choice.
Share
View full details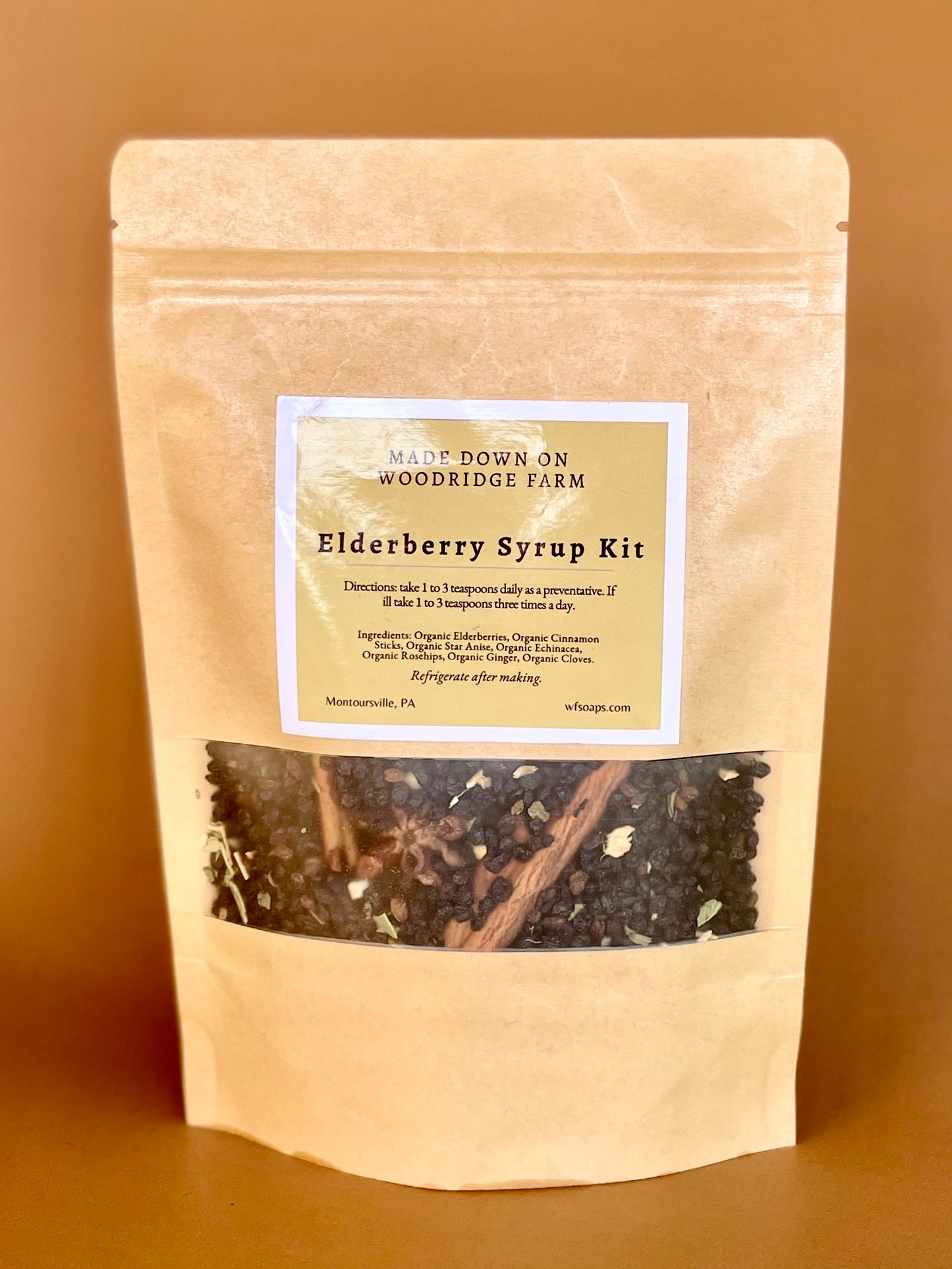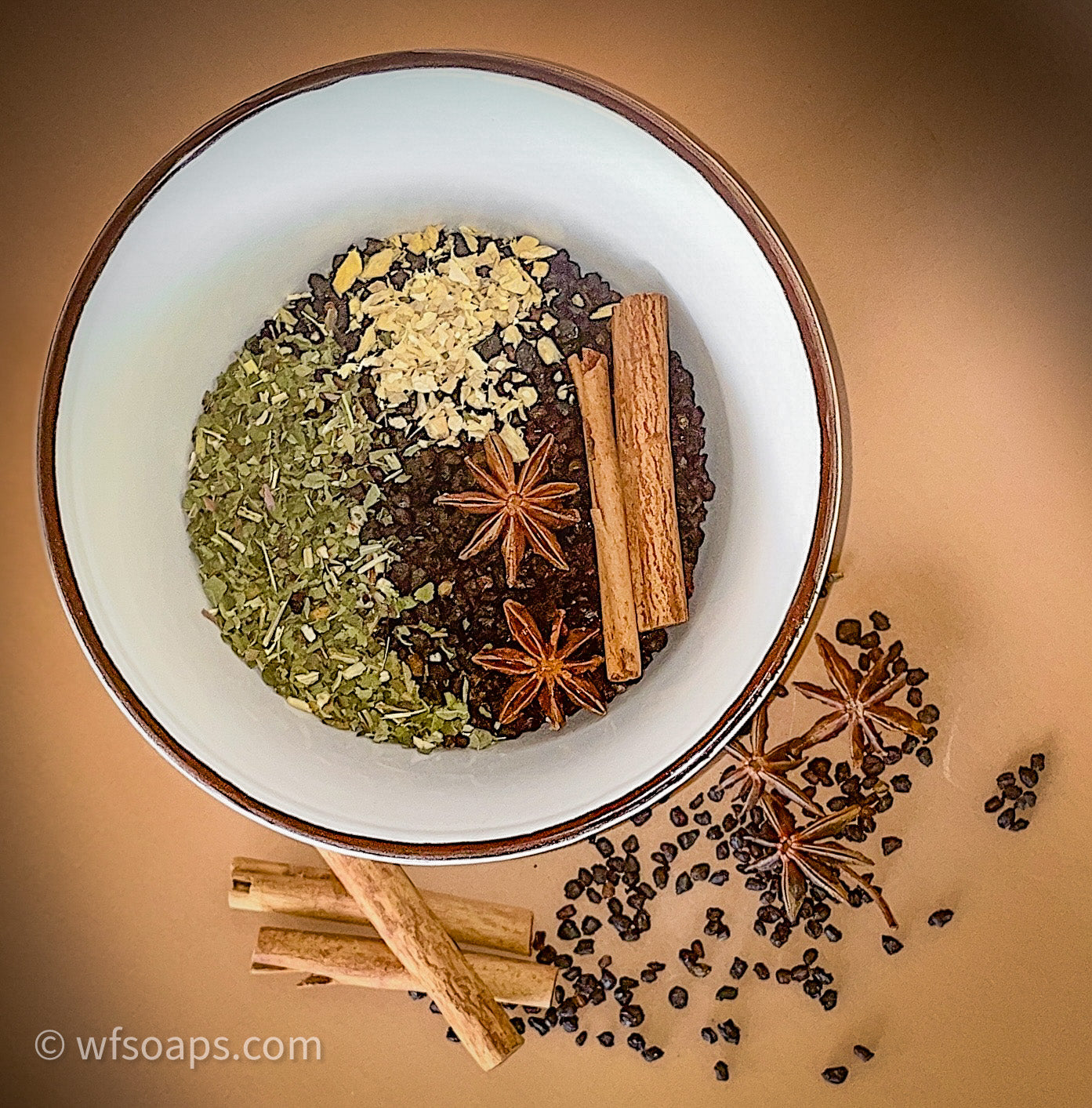 Elderberry syrup
Beautifully packaged. The instructions were clear and easy to follow.
Elderberry syrup
I consider this product to truly be a gift from the Most High, I thank Him for leading me to amazing people like the woman who owns this site and whom have learned to utilize the amazing herbs given to us on this earth. I used to get sick fairly often and would remain sick for quite some time, now when I first feel it coming on I take this syrup and start drinking the immuni-tea and it goes away. I never get full blown sick anymore. Definitely a believer in the amazing power of herbs now...
Elderberry syrup kit
I love this mix. This time I used it to make an oxymel for the upcoming cold and flu season! I absolutely love everything thing I've ever ordered from Mrs. Linda! I live in WV now but I'm from Lcck Haven, Pa and love supporting my fellow Pennsylvanians!😊
Amazing!
All of the products I've gotten have worked amazingly! I work at a daycare and was constantly getting sick the elderberry kit helped me and my son! The hurt away salve is amazing as well!