Made Down On Woodridge Farm
Regular price
Sale price
$19.00 CAD
Unit price
per
Sale
Sold out
🌿 Unrivaled Freshness with our PitGuard Deodorant.
🌿 PLEASE NORE: THIS IS NOT OUR FORMER CREAM DEODORANT. This is a new improved formula 
🌸 **Pure and Clean Formula:** Indulge in a deodorant that's truly exceptional, free from toxins, aluminum, baking soda, talc, and GMOs. Our formulation is a testament to our commitment to your well-being, ensuring a natural and nurturing experience. Please note that this product does not inhibit sweating, as we value this vital bodily function.

🌿 **Natural Odor Control:** Harness the innate prowess of activated charcoal, renowned for its remarkable ability to absorb and neutralize odors. Bid farewell to unwanted scents and relish in day-long freshness.
🌸 **Toxin-Free Scent:** Delight in the natural allure of our deodorant, crafted exclusively with essential oils for a fragrance that's refreshingly free from toxic chemicals.
🛡️ **Balanced Protection:** Immerse yourself in the restorative properties of Organic Coconut Oil, Organic Shea Butter, and Jojoba. Coupled with Zinc Ricinoleate and Magnesium Hydroxide, this deodorant creates a fortress against odor, promoting an ideal underarm environment.

🧴 **Smooth Application:** A luxurious blend of Fractionated Coconut Oil and Stearyl Alcohol ensures effortless application and swift absorption. No residue, no fuss – just pure, unparalleled freshness.

✨ **Confidence Redefined:** Experience the newfound confidence that accompanies lasting protection. Charcoal Shield: PitGuard Deodorant empowers you to embrace every moment, from dawn until dusk.

Elevate your daily self-care ritual with Charcoal Shield: PitGuard Deodorant. Immerse yourself in the natural goodness of activated charcoal and essential oils, a testament to our commitment to your well-being.
3 oz plastic twist-up tube
Ingredients: Fractionated Coconut Oil, Stearyl Alcohol, Arrowroot Powder, Magnesium Hydroxide, Zinc Ricinoleate, Essential Oils, Organic Coconut Oil, Organic Shea Butter, Jojoba, Activated Charcoal.
UNSCENTED OPTION - no essential oils used 
Note: For external use only. Discontinue use if irritation occurs. Keep out of reach of children.
Share
View full details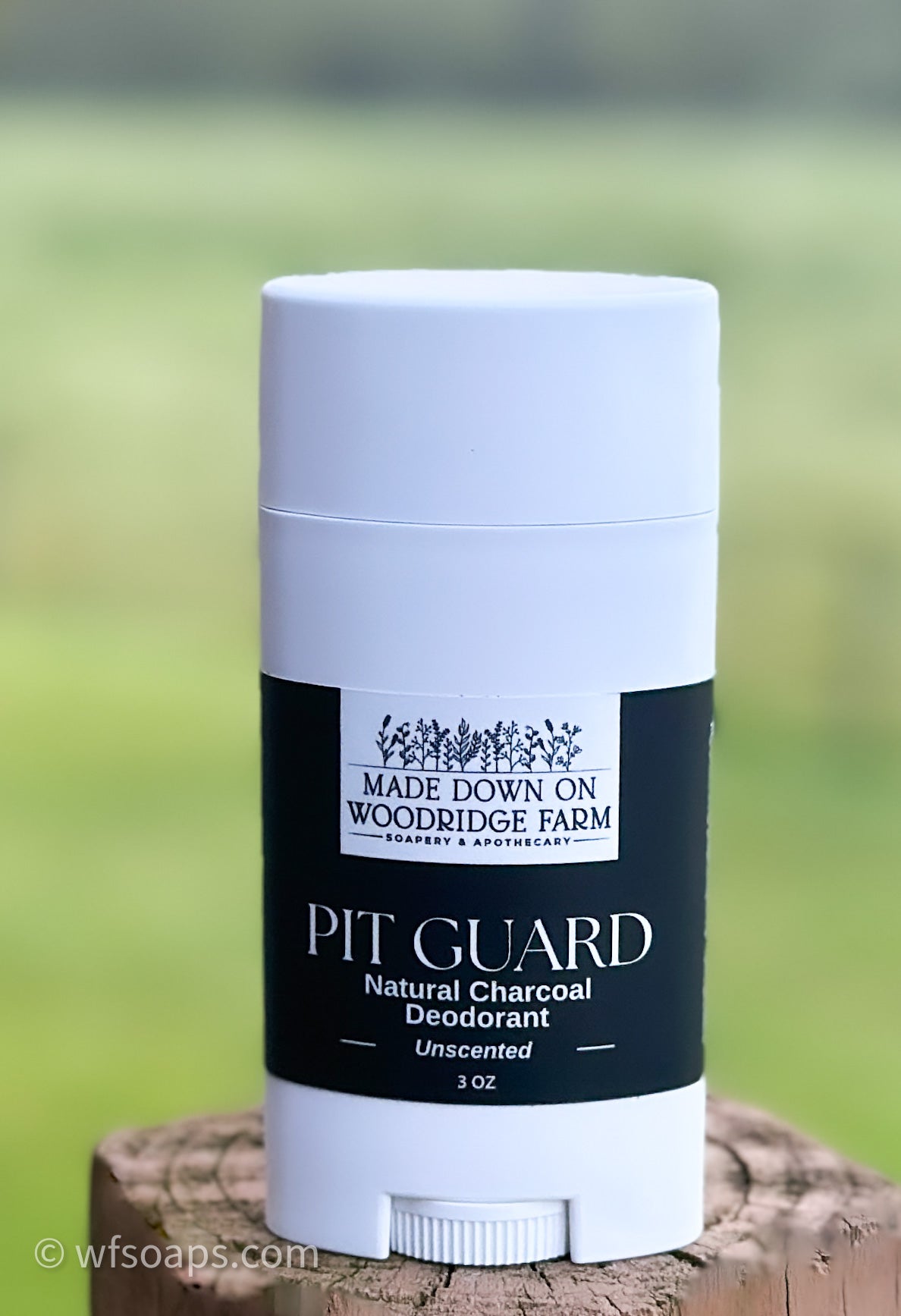 Product quality and price
I use the yam cream as well as some of the herbal teas and I love it! I'm definitely ordering more and trying additional products .. thank you for sticking to natural quality !